This time of the season is made for curling up with a cup of warm tea while sitting under of your favourite blanket, as the first snow starts falling. Since you'll be spending a lot more time indoors in the coming months, you might as well do it in a space you love and that makes you feel at home.
Bedrooms are personal spots that reflect our personalities, and there are plenty of ways to make your green side shine through here. The average cost of decorating a bedroom can go up to $15,000. Even if your budget isn't that big, there are plenty of ways to choose FSC-certified furniture that benefits forests, as well as your everyday.
OUR FAVOURITE SUSTAINABLE HOME FURNISHINGS FOR A RESTFUL ROOM
Dig the retro mid-century details of Crate & Barrel's Casa Oak 6-drawer set all done-up with gleaming metal pulls, stylish tapered legs and an ivory ceruse finish. Crafted from FSC-certified white oak, these drawers are worthy of your favourite seasonal knits.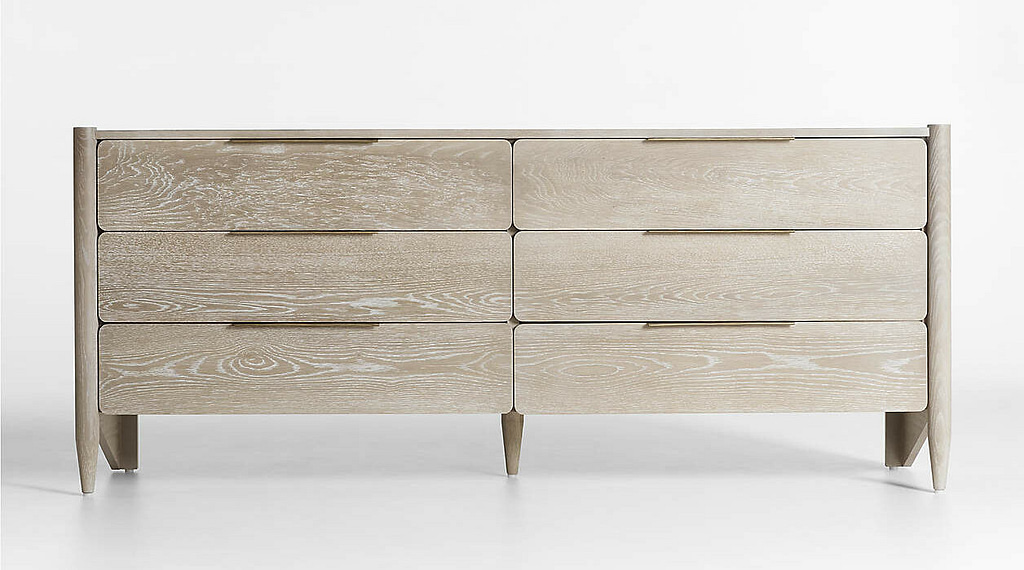 Your bed is like the beating heart of your room, the place where you'll spend plenty of lazy Sundays while avoiding getting up. That will certainly be the case with the Avocado Green Mattress, a certified organic sleeper made in the U.S. with latex, wool, cotton and individually wrapped support coils arranged in five zones to give you full-body support while you snooze. Since it includes no polyester, polyurethane foams or toxic fire retardants, you'll sleep easy, too.
Give your spruced-up room a curvaceous turn with the help of the Eucalyptus Wood frame ledge round wall mirror by West Elm. It's made in a fair-trade-certified factory, and the sturdy wood with a water-based walnut finish holds up the 30" looking glass, perfect for a last glance before kicking off your day.
To make the most of your me time, take a silk notebook from Moleskine out of your dresser drawer for a cathartic journaling session that also racks up serious style points. Handbound with Italian silk crafted by a renowned family-owned company since 1902 and patterned in the prettiest paisley, you might end up finding solace by just starring at its rich hues.
With cold and flu season just getting into gear, there's no time like the chilly present to start stocking up on goods to get you through it, and Mouche facial tissues bring a touch of style to the whole sneezing affair. These bleach-free sheets are 3-ply and made with 100% bamboo, and their pink, black, white and mustard-coloured boxes will slot right into your décor.
Visit ShopFSC.ca for hundreds more FSC-certified products
To learn more about FSC and what we do, please visit www.ca.fsc.org
Copyright 2023